Targeting the top
Just as employers rifle through mountains of CVs to find their perfect candidate, graduates should be discerning in their search for a fulfilling job
Graduates across the UK have had good reason to be optimistic about their future careers of late. Compared with the largely gloom-laden reports of recent years, the news that leading employers expected to offer 7.5 per cent more entry-level vacancies in 2016 than the previous year, according to High Fliers Research's annual review of graduate vacancies and starting salaries, will have come as cause for celebration. And the outlook for University of Cambridge graduates appears to be particularly bright, with a joint survey carried out by human resources consultancy Emerging and leading employment-research institute Trendence showing that recruiters the world over hold Cambridge graduates in especially high regard.
Reflecting the opinions of thousands of CEOs and business managers from top companies in 20 countries, including Australia, Brazil, China, Germany, Japan, the UK and the US, the survey ranked the University of Cambridge first in Europe, and third in the world, in terms of student employability. Coupled with numerous reports of economic growth in Britain and beyond, this means that Cambridge graduates can afford to be increasingly selective when considering their career options. As ever, it is vital to weigh the options before taking the plunge.
Exciting prospects
The day your first proper payslip lands on your doormat is a memorable one. It's less about the sum shown on it than what that payslip stands for: independence, success and, hopefully, the start of an exciting career. Yet, since the first step into the world of full-time, long-term employment often sets people on the path to their future careers, you need to maximise your chances of making sure it's a positive experience. To that end, you should be selective in choosing your employer.
The question is how can graduates know which companies are exciting, engaging and desirable? Websites can help. Here, prospective employees can learn a great deal about an organisation's priorities and structure, as well as its environmental policies and corporate social responsibility (CSR) initiatives.
The Great Place to Work Institute can help, too. It assesses over 5,500 companies in more than 40 countries to produce annual business rankings. In 2016, the top five of the UK's best large workplaces consisted of three companies in IT (Cisco, Softcat and Salesforce UK), one in banking (Capital One) and one in food retail (McDonalds), while the list of best medium-sized workplaces was headed by the housing provider RHP Group, and the best small business to work was an IT consultancy Foundation SP.
Those looking for work in these and other sectors could do worse than start their search by considering the companies named by the institute. More broadly useful to all job-seeking graduates, however, is the fact that the main criterion for this ranking is the companies' employee survey. Employees' accounts provide an invaluable pointer, so be sure to talk to people who work for organisations you like the look of to gain an insight into the company culture and structure.
Look at the businesses' attitude and approach as well. Initiatives such as extensive training programmes, information-sharing podcasts, online facilities that enable staff to pose questions to the directors, or generous charitable donations indicate good management practices and also reveal an organisation's involvement in local issues and environmental concerns, as well as its commitment to staff well-being.
Beyond the inner workings of specific companies, however, it is true that certain sectors offer greater graduate employment opportunities than others. Each year, the Higher Education Statistics Agency (HESA) compiles its Destinations of Leavers from Higher Education Institutions survey, a national poll of graduates that asks about their occupation six months after graduating. The 2014/15 data – the most recent available – shows that veterinary science graduates progress most easily from training to employment, with 92.8 per cent in full-time work and 0.4 per cent unemployed six months after graduating. Medicine and dentistry graduates come second, with 89.7 per cent in full-time work and 1.3 per cent unemployed half a year after leaving university, while education (89.4 per cent in full-time work), subjects allied to medicine (88.5 per cent), architecture, building and planning (83.9 per cent); and business and administrative studies (80.3 per cent) all fared well.
Be choosy
With the UK's "Class of 2016" requiring, on average, 6.5 months to find their first graduate job, according to Trendence, the question is, of course, whether those leaving university can afford to be choosy. The answer, both from employers and applicants, seems to be "yes" – increasingly and unashamedly so.
"A real shift I've seen over the last 10 to 15 years is people wanting to understand what an organisation stands for," says Adam Crozier, Chief Executive Officer of ITV plc. "Wanting to understand what is on offer in terms of the training they will get, how they will be developed. They want to know what the organisation does for the environment and for society. Alongside that is a desire that, if they put the right effort in, they will share in the organisation's success."
Andy Bond, the former CEO of Asda, agrees: "If you look at the young people coming into the workforce, they're looking for different things out of work – they're not just looking for an economic equation."
Indeed, graduates seem to be asking more questions about a company's practices and ethics, in addition to finding out as much as they can about the advertised role, team members, collaborations and anything else that might impact on what an employee does at work. Frederick Herzberg, a US business management guru and author of the 1968 book One More Time: How Do You Motivate Employees?, succinctly said: "If you want someone to do a good job, give them a good job to do." Today's graduates need to invest time into finding an employer that will give them that opportunity.
Know your worth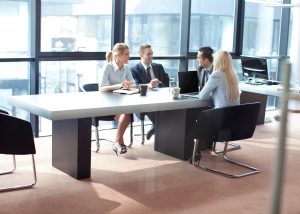 Professor Stephen Bevan, a one-time director of the not-for-profit research and advisory body The Work Foundation and currently at the Institute For Employment Studies, offers advice for graduates entering the workplace. "Even in times of recession, really high-quality graduates are in demand," he says. "I talk to companies that say they struggle to find good graduates, and that they're having to compete to attract the right recruits. Some UK sectors are facing big competition from international companies, and they, in particular, look to the leading universities for fresh talent.
"Graduates have worked hard to get a good degree, and they want a job that enables them to build on their studies and their high potential. Perhaps because of that, senior executives tell us they're increasingly being challenged by job applicants. Graduates are asking organisations to demonstrate that they are a great place to work. These graduates no longer believe the rhetoric.
"Graduates want to feel connected to the purpose of the organisation they work for. They are interested in knowing that their company is doing something worthwhile for the wider society – it's no good just to say: 'We're here to make profit.' Of course, graduates need to tick the boxes around pay, training and development, and career-progression opportunities – but they also need to derive some meaning from their work. That might be to do with a company's green credentials and CSR initiatives, but it's mainly about wanting to be more than a cog in the wheel.
"The office environment is important, too. Is it an environment you want to work in? These things matter. They send a message about how much your company values you and how willing it is to give you the tools to do your job – so visit the offices. It's a good idea to look at unions, too. Progressive unions that want to form partnerships with employers and create win–win solutions are really good vehicles for employees to have a voice.
"Quality graduates are right to expect all of these things – and they can get some measure from looking at company websites, talking to people who work for the company and getting under the skin of the kind of work they'll be doing."