A delicate ecosystem
Cambridge has become a hi-tech hub to rival California's Silicon Valley. But how was the so-called "Silicon Fen" born, and how is it continuing to thrive?
Great industrial centres were always determined by geography – by their proximity to raw materials, natural resources, harbours, navigable rivers, canals, airports and transport systems. There's a reason why Sheffield and Pittsburgh dominated steel production; why Houston and Aberdeen became magnets for the oil industry; why Greenwood, Mississippi and Manchester became known as the world's cotton capitals.
Increasingly, though, the new centres of industry are starting to cluster not because of physical geography but because of social geography. When it comes to digital technology, it's the access to talent and the entrepreneurial infrastructure that creates an industrial cluster.
It's why Cambridge has become one of the world's top centres for hi-tech businesses. The city is home to more than a thousand hi-tech companies, ranging from tiny, two-man-band startups to global market leaders. One of them – ARM Holdings – became one of the UK's most successful companies, dominating the market for processor chips that power smartphones and other mobile devices, and was acquired in 2016 by Japanese telecom giant SoftBank Group for £23.4 billion.
As a result, the Fens have become a honeypot attracting venture capitalists, bankers, and big consultancy firms. "When I first started writing about the 'Cambridge Cluster' in the early 1990s, a number of people told me that Cambridge needed a few billion-dollar companies to serve as an inspiration for others," says Charles Cotton, co-author of The Cambridge Phenomenon. "It now has nine billion-dollar companies, at the last count."
The Silicon Valley model
The kind of ecosystem needed to create an information technology hub is not something that can be bought off the shelf, and areas like Cambridge attract hi-tech start-ups and multinationals because of a specific skills-based climate. Companies feed from a rich soil of local talent that has been prepared over generations, helped by state-funding (be it from university or military investment) and private enterprise (with capital often provided by "angel investors"). Key to Cambridge's success is the university, which provides the sociocultural climate – the learning and expertise, organisational networking, and recruitment practises.
The role model for all hi-tech ecosystems is, of course, Silicon Valley, the name given to the southern part of the San Francisco Bay Area. Its history as an IT hub stretches back to 1939 when two engineering graduates from the nearby Stanford University – William Hewlett and David Packard – set up an electronics company in a small garage in Palo Alto. By the early 1970s, several factors had converged to turn that area of northern California into Silicon Valley. It had a skilled STEM (science, technology, engineering and maths) research base from Stanford and other local institutions. It benefited from steady US Department of Defense spending from DARPA (the Defense Advanced Research Projects Agency, which had been investing in the area since World War II) and later from In-Q-Tel (a CIA-backed non-profit corporation that has been funding dozens of IT companies since 1999). It also benefited from plentiful venture capital. It was here that the silicon-based integrated circuit, the microprocessor and the microcomputer were all developed, and the area is now home to around a quarter of a million people working in information technology.
Cambridge's rich history
Cambridge sometimes seems a few decades behind California – it had to wait until the 1980s when Sinclair and Acorn made it a computer hub – but, in many ways, Cambridge traces its computer lineage back much further. It was at Trinity College in 1812 that Charles Babbage laid down the initial concepts for the programmable computer; it was at the university's physics centre, the Cavendish Laboratory, that JJ Thomson discovered the electron in 1897; it was Alan Turing – a graduate of King's College, Cambridge – who pretty much pioneered theoretical computer science and cyber-cryptography before World War II.
It was at the University of Cambridge's Mathematical Laboratory where Maurice Wilkes, Emeritus Professor and graduate of St John's College, developed EDSAC (Electronic Delay Storage Automatic Calculator), the first practical stored-program digital computer, in 1949; where Wilkes's colleague Andy Hopper developed the "Cambridge Fast Ring" (a precursor to broadband internet) and where Roger Needham pioneered security protocols and local-area networking. Brian Josephson, a research student who graduated from Trinity College, was awarded a Nobel Prize in Physics in 1973, and by 1980 IBM was applying Josephson's discoveries with semiconductors to replace conventional silicon-based chips, and increasing processing capabilities by a vast amount.
For Charles Cotton, there are three factors behind the Cambridge boom. "First came a cultural shift in views about commerce when academics at Cambridge University were allowed to pursue non-academic roles, with many turning to entrepreneurship," says Cotton. "Second, the dotcom crash and its recovery changed perceptions about fear of failure and entrepreneurs started taking greater risks. Thirdly, there's what I call 'the Cambridge Spirit'. People in this cluster are willing to share knowledge. It's created a unique culture defined by generosity and dogged determination."
Take Billy Boyle's start-up business, Owlstone. It makes gas sensors on a microchip that can be used to detect anything from explosives to diseases. The research started in a Cambridge engineering lab and turned into a business. "Right from day one we wanted to take what we had in the lab and take it out in the world," says Boyle. "One of the great things about starting a business here is the access to talent and the willingness of people who've done it before to help. When we started lots of people gave up time to help us."
A new heritage industry
Because of successful lobbying by the university in the early part of the 20th century, Cambridge has traditionally had no "heritage industries". Where Oxford has had the huge Morris car plant in nearby Cowley since 1910 (now used by BMW to make Minis), Cambridge has hardly any factories and no mass production. "Oxford is a city with a university," goes the old maxim, "while Cambridge is a university with a town built around it."
One exception was the Marshall Group – a family business that started out in 1909 as a chauffeur and morphed into a vehicle engine specialist. It now employs more than 5,000 people from a 900-acre site at Cambridge Airport, specialising in aviation and aerospace research. Otherwise, what little industry Cambridge had was in printing (the Cambridge University Press, set up in 1534, is the world's oldest publishing house); consumer and broadcasting technology like Pye (founded in 1896 and defunct by 1988); and scientific instrumentation (Cambridge Scientific Instruments, co-founded by Charles Darwin's fifth son, Horace, in 1881).
Slowly, this started to change. In 1960, three Cambridge alumni set up Cambridge Consultants, one of Britain's first technology-transfer companies. The idea was "to put the brains of Cambridge University at the disposal of the problems of British industry and to provide solutions to real world problems". Crucially, while Oxford University developed a policy of claiming intellectual property rights for the technology generated by its staff and students, Cambridge has adopted a more entrepreneurial policy of endowing the originators with more leeway to market their ideas. It established up a model of "spin out" collaborations, where Cambridge graduates and research students were able to use intellectual ideas developed in the university and take them to external businesses, or find private funding.
In 1970, Cambridge Consultants were one of the first firms to move into the Cambridge Science Park, opened by Trinity College two miles north of the city centre. Built on farmland that had been requisitioned by the army during World War II, this modernist glass and steel building started to house new start-ups and bigger firms wanting a slice of the university's expertise. It now hosts more than 60 computing and bioscience companies.
When IBM tried to open its European R&D research plant in Cambridge in the early 1970s, local government planners initially refused to grant permission. It was only a commission, led by Sir Neville Mott, head of the Cavendish physics laboratory, that helped changed minds, signalling a shift in the university's attitude towards industry.
Parallels with bioscience
Cambridge's computer sector is paralleled by its innovations in the world of bioscience. Watson and Crick's discovery in 1953 of the DNA molecule has set up a culture of research that survives in the Genome Campus and the Sanger Institute in the nearby village of Hinxton, where Sir John Sulston first sequenced the human genome. Also just south of Cambridge is the Babraham Research Campus, which specialises in the incubation of bioscience companies.
The Anglo-Swedish pharma giant AstraZeneca is currently planning a £330 million global research headquarters at the Cambridge Biomedical Campus in the south of the city, including novel glass-fronted "see-through labs", where all activity will be viewable by outsiders. Other local biotech firms include Abcam, CAT (Cambridge Antibody Technologies) and Solexa. "People are a company's most important asset," says Tom Weaver, the US-born founder of the DNA research firm Congenica. "And in Cambridge you're spoilt for choice with talent – there are students, post doctorates, experienced scientists and engineers on the doorstep."
Often biotech firms will share research parks with computer tech companies – this is very much the case at the St John's Innovation Centre (opened in 1987), Granta Park in Great Abington, south east of Cambridge (opened a decade later), IdeaSpace at the Hauser Forum (opened in 2010), and at the new Cambridge Research Park (which has just opened across 26 acres of land seven miles north of the city).
The Hermann Hauser factor
During the early 1980s, with the success of the Sinclair computer, it was the eccentric figure of Sir Clive Sinclair who became emblematic of Cambridge's new growth industry. Over the last three decades, however, it is his rival at Acorn Computers, Hermann Hauser, who has emerged as Silicon Fen's totemic figure.
Hauser was born in Austria in 1948 and, after an MA at Vienna University, he came to Cambridge University's Cavendish Laboratory in the early 1970s to start a PhD in Physics. After launching Acorn with Chris Curry in 1978, he has founded or co-founded a wide range of hi-tech companies across many sectors, including Active Book Company, Virata, Net Products and NetChannel and has supported dozens of other start-ups as an investor.
His most profitable venture was ARM Holdings, the company based in Fulbourn Road, Cambridge. ARM (an acronym for Advance RISC Machines) was set up in 1990 as a spin-out from a collaborative venture between Acorn and Apple to create a new microprocessor standard. ARM now dominates the mobile computing market with processors in more than 98 per cent of today's mobile phones, shipping 60 billion chips since 1990.
In 1998 Hauser was one of the founders of Cambridge Network, a commercial business networking organisation aimed at entrepreneurs and academics in the technology sector. "We raise the game for business in Cambridge, and through that we try to raise the game for economic growth in the UK," said Hauser in the organisation's mission statement. "Cambridge Network brings people together – from business and academia – to meet each other and share ideas, encouraging collaboration and partnership for shared success."
Hauser isn't the only Cambridge entrepreneur who has been investing in local startups. Other millionaire "angel investors" include Mike Lynch (the founder of Autonomy and Darkspace), Jonathan Milner (founder of the online antibodies company Abcam) and Sir Michael Marshall (inheritor of the Marshall car dealership).
Protecting the local identity
The local economy is currently thriving. Unemployment in the city is around 1.4 per cent, compared with a national average of 5.5 per cent. The gross value added to the economy per job in Cambridge and the surrounding area is £45,000, compared to £34,200 in the capital.
Today Cambridge and its environs has around 1,500 hi-tech companies, employing more than 53,000 staff. These range from small ventures located in a garage shed to some American and Japanese giants with a nose for a growth area. Numerous established global companies want a piece of the action. Amazon, Apple, Google, Hitachi, AT&T, Microsoft, Hitachi, Olivetti, Intel, Oracle, Toshiba, Schlumberger and Spotify all have a presence in Cambridge, and some have bought up some of the city's most adventurous start-ups. In 2011 IBM acquired the Cambridge-based "big data" analytics outfit i2, while in 2014, Google acquired the Cambridge-based artificial-intelligence company Deep Mind Technologies. Both deals were rumoured to be in the region of £500 million.
Some have argued that these overseas interventions show that, in some ways, Cambridge has become a victim of its own success. "Seed funding is really well served here," says Victor Christou, a Senior Investment Director at Cambridge Innovation Capital, one of the groups of "angel investors" who are funding new startups. "But there is a view that people have to leave the cluster to get further funding. We want to keep people here. People in Cambridge are very tech-savvy and there's lots of talent here that doesn't exist in many other places."
Cambridge hotspots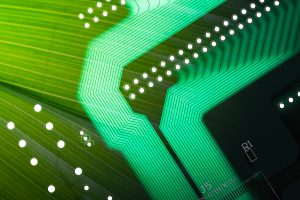 ARM Holdings
www.arm.com
Based in Fulbourn Road in Cambridge, this chipmaker – initially a spin-out from Acorn Computers – designs semiconductors and software for tech companies around the world, with around 4.3 billion people using ARM's chips every single day. ARM (formerly Advanced RISC Machines) doesn't actually build the chips it designs, instead licensing the technology for others to build. High-profile clients include Apple and Microsoft. In July 2016 it attracted global headlines when the Japanese firm SoftBank attempted to buy it for £24 billion, a sale which eventually went through later in the year.
Apple
www.apple.com
The US tech giant arrived at 90 Hills Road at the end of 2014, acquiring the team behind the Cambridge-based mapping application PinDrop. Apple are keeping quiet about their operation in the city, but it has an office space with a roof deck and multiple floors. It's believed to be employing around 40 people in R&D.
Amazon
www.amazon.jobs/location/cambridge-uk
The US company is developing Prime Air in Cambridge, advertising for flight engineers and research scientists. Cambridge is being used as an R&D base where Amazon will develop its experimental new drone delivery system – where unmanned flying vehicles will despatch parcels direct to customers.
AppNearMe
www.appnearme.com
www.micronfcstack.com
Formed in 2012 and based at the IdeaSpace at 3 Charles Babbage Road, AppNearMe Ltd provides solutions to configure embedded devices via Near Field Communication (NFC) technology. It hopes to play a big part in the burgeoning "internet of things".
Aveva
www.aveva.com/en/Contact/Worldwide_Offices/UK-Cambridge
This multinational has its roots in the establishment of the Computer-Aided Design Centre, a government-funded research institute created by the Ministry of Technology. It became a private company in 1983 and was renamed Aveva in 2001, and has since acquired a host of smaller companies, including Tribon Solutions, Realitywave, iDesignOffice, LFM, Bodac and 8over8. It now employs 1600 people and provides engineering design, information management solutions and CAD/CAM software, including specialised technology consulting services for the plant, power and marine industries
Cambridge Intelligence
cambridge-intelligence.com
CI was started in May 2011 by Dr Joe Parry, who had spent more than a decade building link analysis tools at i2 (now part of IBM). It helps companies solve data problems, with its "collaborative approach to data visualisation". Using a team of developers, it can build what it describes as "a network application for our customers", analysing company websites and domains to see how they can be best optimised. The firm was named on Business Weekly's Killer-50 list of "the most disruptive science and technology companies" and won a 2015 Queen's Award for Innovation. Its first product, KeyLines, has been named the most Innovative Graph Application in Visualisation at the GraphConnect Awards in San Francisco.
Cambridge Mechatronics Ltd (CML)
www.cambridgemechatronics.com
A design and engineering company with core skills in mechanical, electronic, control and software engineering, physics and material science. These skills have been used to develop products for use in the mobile phone and consumer audio markets. CML has recently brought to market a Shape Memory Alloy actuator that adds optical image stabilisation functionality to smartphone cameras.
CSR
www.csr.com
Like ARM, CSR (Cambridge Silicon Radio) produces computer chips, creating components that handle GPS, audio and Bluetooth for smartphones and tablets. A spin-out from Cambridge Consultants, the company was listed on the London Stock Exchange in 2004. Samsung acquired 5 per cent of the company in 2012 and sold its shares two years later for a profit of £42.5 million. In October 2014 CSR was acquired by US chip manufacturer Qualcomm for $2.5 billion.
Darktrace
www.darktrace.com
Launched in September 2013 and backed by Michael Lynch, the Cambridge entrepreneur behind Autonomy, this cybersecurity company keeps businesses safe from hackers by tracking cyberattacks as they happen in real time. It uses "groundbreaking mathematics and deep operational intelligence expertise" to monitor unusual behaviour in networks and sends out alerts if anything untoward has been detected. Lynch's Invoke Capital invested £20 million into the firm, which has been valued at more than £64 million.
Featurespace
www.featurespace.co.uk
Founded in 2005 by David Excell and the late Professor Bill Fitzgerald, Featurespace offers customers interaction data through the deployment of event-based analytics. In layman's terms, it uses something called "adaptive behavioural analytics" to look at what's happening on a website, and to predict what will happen next. One of its biggest uses is to detect fraud, and it has been working with Betfair since 2008 to monitor gaming customers. In December 2014 it announced a partnership with accounting company KPMG to help financial services companies detect fraudulent behaviour.
Frontier Developments
www.frontier.co.uk
Founder David Braben had been creating video-games since the early 1980s, and formed this company in 1993 with the Elite video game, which went on to spawn several successful sequels. It also created the RollerCoaster Tycoon games.
GeoSpock
www.geospock.com
This Cambridge firm helps those who wish to store, track and query a network of rapidly updating location-tagged objects. Its technology has broad applications in areas such as logistics, where it can maximise mobile fleet inventory via real-time link-up to other third-party networks such as retail vendors, or monitor behavioural patterns for risk assessment, be it for insurance or security purposes.
Guerrilla Cambridge
www.guerrilla-games.com/
This high-profile game developer, formed in 1997 as SCE Cambridge Studio, has worked with Sony on creating futuristic shooter games for the PlayStation, including Killzone 2 & 3, alongside the MediEvil series and the PSP port of LittleBigPlanet. It was renamed Guerrilla Cambridge in January 2013, when it was restructured by Sony Computer Entertainment Europe.
HP Autonomy
www.autonomy.com
Autonomy was formed by Christ's College graduate and entrepreneur Michael Lynch in 1996. It was initially a spin-off from Cambridge Neurodynamics, a firm which once specialised in computer-based fingerprint recognition, before moving on to big-data. It also gobbled up a series of smaller Cambridge firms, including Dremedia, Virage, Verity, Zantaz and Interwoven. Hewlett Packard (HP) acquired the company in October 2011 for £7.4 billion, and have since used it to launch the HAVEn platform for analysing and finding meaning from big data.
IBM
www.ibm.com/uk-en/
Based at the Visual Space in Capital Park, Fulbourn, IBM was the first of the big American information-tech giants to set up in Cambridge in the early 1970s after a tussle of with local planners. In 2011 it acquired the Cambridge-based "big data" analytics outfit i2 for a rumoured half a billion pounds.
Ilumink
www.tracerco.com/product-assurance/products-and-packaging/ilumink
Launched three years ago by Cambridge scientist Dr Damian Gardiner, Ilumink is hoping to tackle the global counterfeit goods industry with his innovative "liquid crystal" material. Although it uses conventional laser-printing technology, it has several levels of authentication that are impossible to fake. It was recently acquired by Tracerco, the oil and gas subsidiary of the British chemical conglomerate Johnson Matthey, for an undisclosed sum.
Jagex
www.jagex.com
This video-game developer employs more than 400 staff in its two Cambridge studios, making it the largest independent games studio in Britain. Jagex specialises in high-quality browser-based games and is behind the online game RuneScape, which allows players to explore a fantasy world and spend money on upgrading and improving their characters.
MagicSolver
www.MagicSolver.com
This user-acquisition specialist provides solutions for the makers of mobile phone applications, helping iPhone and Android apps to get noticed. It is currently working with more than 200 developers worldwide, including some of the biggest names in the business.
Microsoft
www.microsoft.com/en-gb/research.microsoft.com/en-us/labs/Cambridge
The software giant set up a small research centre in 1997, which has since expanded. Microsoft says the office is used to research some fundamental basics of computing, including machine learning, security and information retrieval.
Ninja Theory
www.ninjatheory.com/wp/
This video-game development company works with Sony to develop games for the PlayStation console. It specialises in action-games, using cinematic standards and advanced animation technology. One of its games was Heavenly Sward, a fighting game that used motion-capture suits used by Hollywood.
Owlstone
www.owlstonenanotech.com
Started by Billy Boyle and two fellow Cambridge research students, Owlstone specialises in "dime-size" computer chips called the Field Asymmetric Ion Mobility Spectrometer (FAIMS). These sensors can monitor a broad range of chemicals at very low quantities. With the ability to detect gas and chemical leaks, pollutants and diseases, it has huge commercial applications across a range of sectors.
PragmatIC
www.pragmaticprinting.com
PragmatIC has developed a plastic chip that can be embedded in any object, from product packaging to disposable coffee cup. This technology can then be used to monitor anything from consumption to disposal, from delivery to frequency of use. It was started by Scott White, a serial entrepreneur who lived in California before coming to Cambridge 14 years ago.
Raspberry Pi
www.raspberrypi.org
This tiny computer plugs into the USB slot of a standard keyboard. It enables people of all ages to explore computing and to learn how to program in languages such as Scratch and Python. It can also be used to teach people coding, or for hackathon projects. It was launched by Eben Upton in 2006, who worked at the University of Cambridge Computer Laboratory.
Sinclair Research
www.sinclairzx.com
Clive Sinclair started writing books in the late 1950s advising how to build a transistor radio and launched the first pocket calculator in 1972. By the late 1970s, he had started to create microcomputer kits and finally hit the big time in 1981, with the first affordable home computer. After huge successes with the ZX81 and the ZX Spectrum – and a knighthood – he sold his stake to Amstrad in 1986 to concentrate on R&D. Recent projects over the last decade have included the A-bike (an ultra-lightweight, 5.5 kg bicycle that folds down to the size of an umbrella) and the portable Zike electric bike.
Speechmatics
www.speechmatics.com
Cambridge engineering PhD Dr Tony Robinson led the "connectionist speech-recognition research group" at the university, and has since been involved in several start-ups, including SpinVox, Softsound and Autonomy. Speechmatics has developed cloud-based speech-recognition technology to assist with diarisation, audio data mining, indexing and archiving audio-visual information.
Spotify
www.spotifyjobs.com/location/cambridge
Started in Stockholm, headquartered in London, and with smaller offices in San Francisco, New York and Tokyo, the Swedish streaming giant Spotify also uses an office in City Road, Cambridge as a "speciality contact centre", although it recently made redundancies there after opening further offices in Colombia and Bulgaria.
Toshiba
www.toshiba.eu/eu/Cambridge-Research-Laboratory
The Japanese tech giant set up the Toshiba Research Laboratory at Cambridge's Trinity Science Park in 1991 under the directorship of Professor Sir Michael Pepper. It has conducted extensive research into Semiconductor physics, quantum information, speech technology and computer vision.